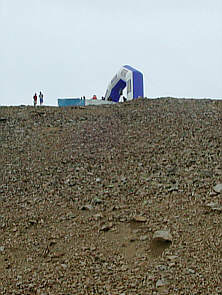 The goal of my dreams lies over me!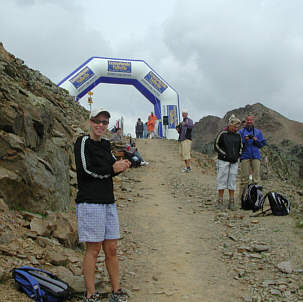 The last spectators welcome my late finish after more than seven hours!
A sprint of 10 meters and I have finished this great race.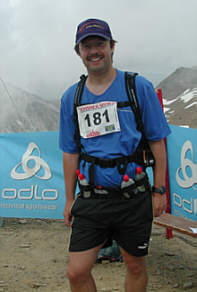 Can mountain running be so easy?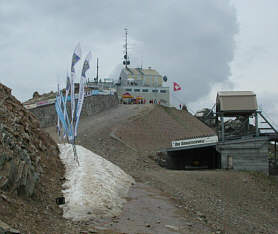 The mountain station behind us in a height of nearly 2900 m (10,000 feet)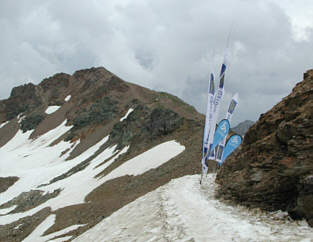 :-) Good-bye. I come back!